Search the Tech knowledge base...
Setup TOTP MFA for Faculty and Students
Overview
Faculty and Students can now enable and use multi-factor authentication (MFA) to protect their Louisiana Tech University user account.
Is MFA required?
See the KB article: Who is required to use MFA?.
Setting up MFA
The steps below will walk you through setting up MFA on your account. The first part of the process is to install an application on your smartphone capable of generating a TOTP token. The second part of the process is to enable MFA on your Tech account and synchronize your TOTP authenticator app using a QR code.
Enable MFA on your account
DO NOT proceed with enabling MFA unless you are ready to begin using it. Once enrolled, you must contact the Help Desk to have MFA removed from your account.
All Identity must be confirmed either via email to HelpDesk@LATech.Edu, by chat on helpdesk.latech.edu, or in person Wyly Tower room 155.
Send a picture of yourself with your picture ID (i.e., Louisiana Tech Faculty or Student ID) along with your username.
If you are a student worker, Duo Mobile is REQUIRED
If a student worker tries to log on to Workday.LATech.Edu, DUO mobile setup is auto-triggered (meaning is should automatically prompt you to setup DUO mobile, like it does for Faculty/Staff).
How to Setup DUO for Students:
First, install the DUO Mobile app on your phone.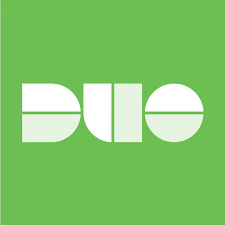 Then, open an incognito browser and navigate to mfa.latech.edu. For Google Chrome, Microsoft Edge, and Firefox: In upper-right-hand corner of the browser window click the menu button and select "New Incognito Window".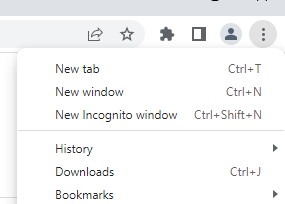 Then, login to mfa.latech.edu with your Moodle credentials.
Click "Yes" to enable MFA on your account.
On the next screen click, "Restart Login with MFA". You will be logged out automatically.

Once you click the OK button, the system will attempt to enable MFA for your user account. If the process is successful, you will see the success message shown in Figure 2.

Complete MFA setup
To complete the MFA setup, it is recommended that you use two devices: a desktop or laptop computer on which to open the registration page and the mobile device/phone on which you installed the authenticator app.
Registration Page
Have DUO mobile ready, and log on to moodle.latech.edu with your Moodle credentials.
You should be prompted to set up DUO Mobile. Read the instructions and click next, then you will be prompted to select an option.
Click the first option, DUO Mobile.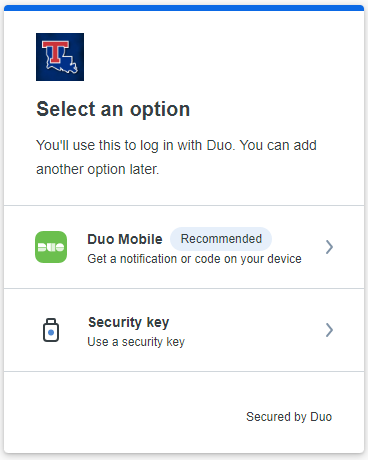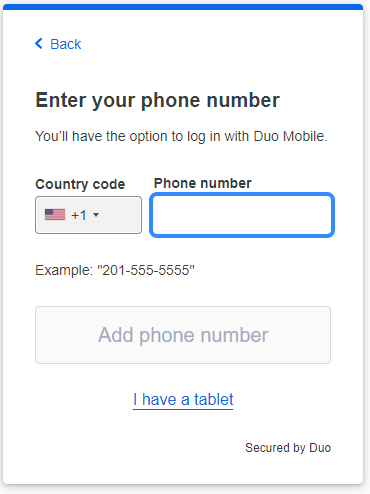 Confirm your phone number and download DUO Mobile if you haven't already.
Read the instructions and click next until prompted for a QR code.
On your mobile device select the "Use a QR code" option and scan the QR code.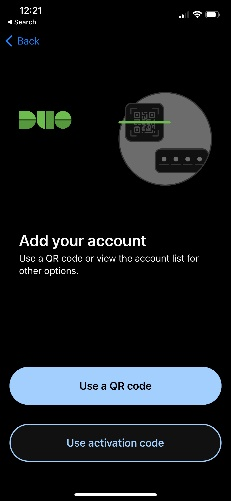 Confirm "Louisiana Tech is the account name listed.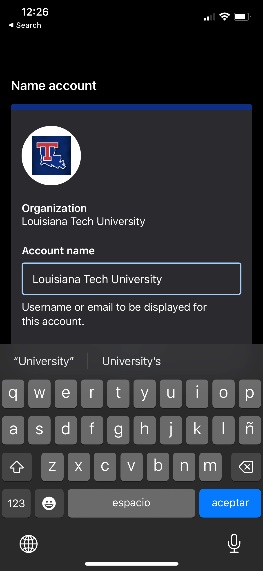 It will take you through the prompts to enable DUO and then eventually load Moodle.
IMPORTANT: select the "Automatically send this device a Duo Push" option and then click "Continue to Login"
You will be prompted to select another option to login, click "skip for now" and Login with DUO.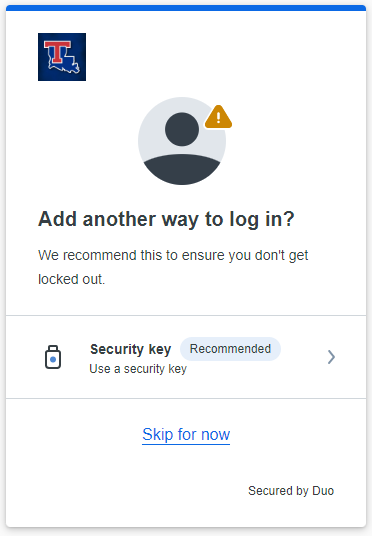 Login to Moodle. You will be prompted for a DUO push on your mobile device.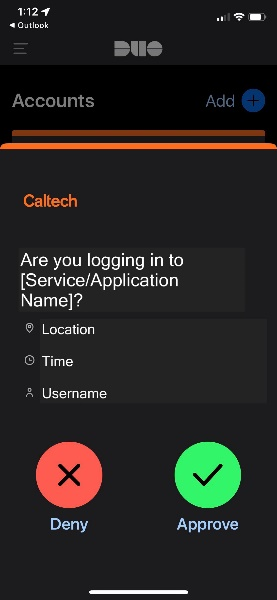 Note: If you replace your phone, be sure and use the TOTP app's backup option to make a backup that can be restored onto your new phone to allow uninterrupted login access. If you need a new QR code or token, the Help Desk will need to reset your MFA. Your identity will have to be verified. Please send a picture of yourself with your picture ID to HelpDesk@LATech.Edu or stop by the Help Desk during regular business hours.