Search the Tech knowledge base...
Setup Duo MFA for Faculty/Staff Users
Install the Duo App
Before setting setting up your user account to use Duo, you will first need to install the Duo app on either an Apple or Android device.
Though Duo can be installed on either a smartphone or a tablet, we strongly recommend that you use a smartphone since it is less likely to be left at home. Leaving your Duo-enabled device at home means not being to authenticate if you are at work without it.
Setup Account to Use Duo
Before continuing, it is strongly recommended you complete Duo enrollment from a computer.
Go to https://mfa.latech.edu
Login using your Moodle Credentials and click the YES button.
Log out of your session.
Enroll Your Duo Device
Log back in a second time. This time you will be prompted to enroll a phone/tablet as a secondary authentication device.
Example:
Click "Start setup" on the Welcome Screen: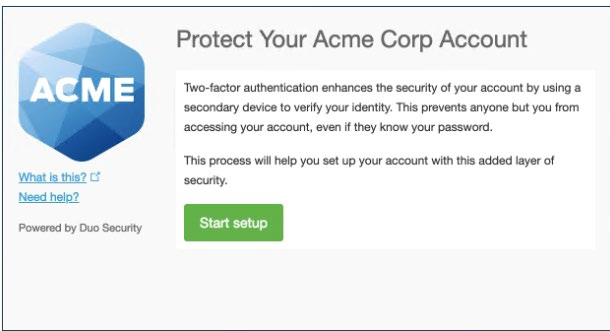 Select the Secondary authentication device you want to use and click "Continue":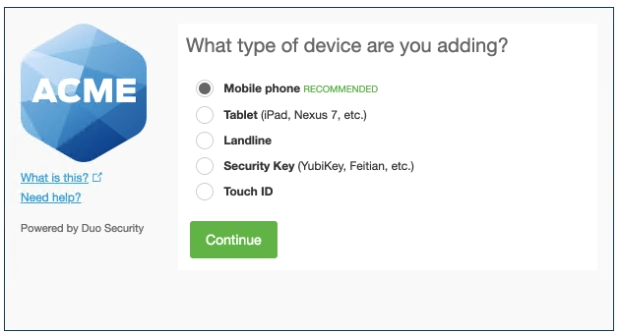 Type your phone Number if you chose your smartphone as the Secondary device for authentication and click the "Continue" button: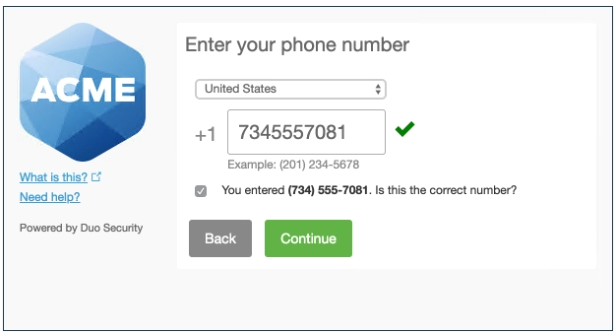 Then choose the Platform that your phone or tablet is running and click "Continue"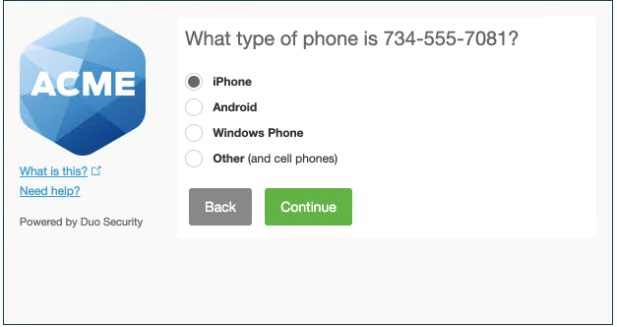 Then click "I have Duo Mobile installed"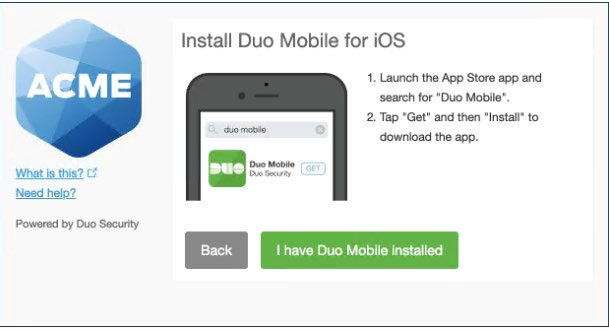 Activate Duo Mobile by scanning the barcode with the App's built-in barcode scanner: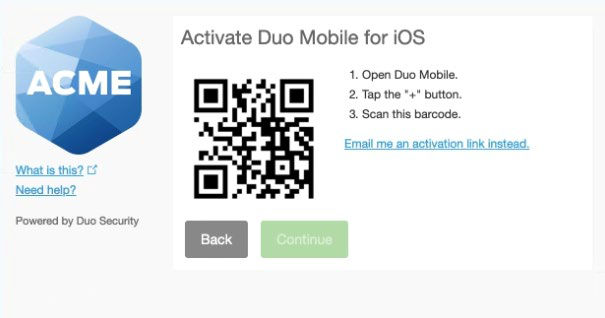 Once the barcode is scanned successfully, click the "Continue" button. If you cannot scan the barcode you may have an email link sent to you for confirmation instead.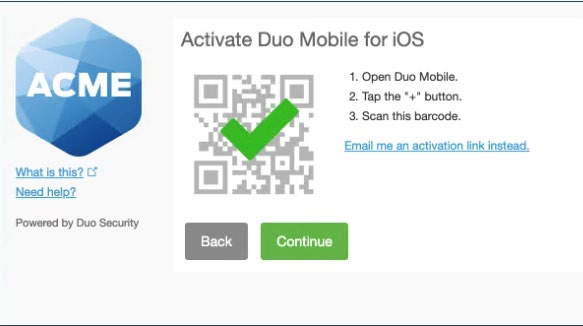 IMPORTANT: select the "Automatically send this device a Duo Push" option and then click "Continue to Login"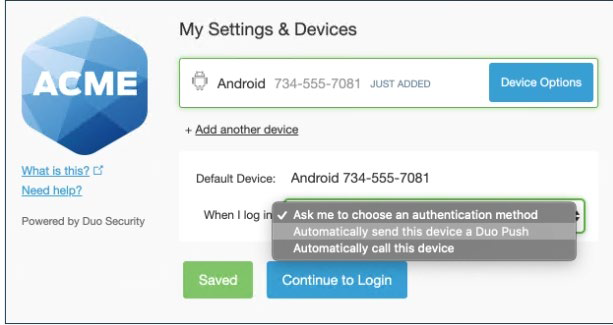 Your device is now ready. Click "Send me a Push" to test it. Then on your smartphone, tap the "Approve" button on the Duo login request.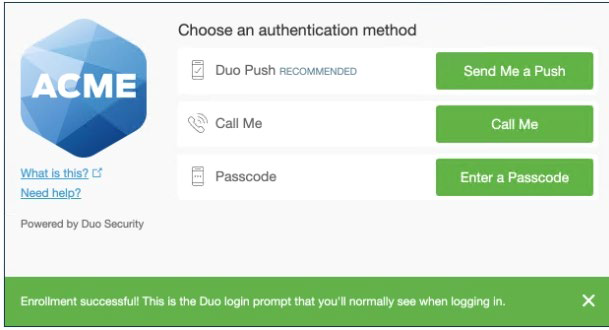 Was this article helpful?